At the 90th anniversary of our association a delegation of our members visited a Slovene composer Jakob Jež, an honorary member and our long- time neighbour who now lives with his daughter in Ljubljana.
Together with KUD Marij Kogoj, KUD Primož Trubar and TD Turjak we offered Jakob Jež the scores of the opera »Black Masks« by composer Marij Kogoj, who is Jakob Jež's everlasting source of inspiration. He spent 15 years studying Kogoj's musical heritage. He also built a house in our village because of him, right next to a rock which Marij Kogoj often sat on while he was living in our village.
Jakob Jež has received more than 20 awards for his work among them is an award for his life-long work, Prešeren's award. Many events took place around Slovenia to celebrate the anniversary and the choral concert took place in his honour in Slovenian philharmonic academy.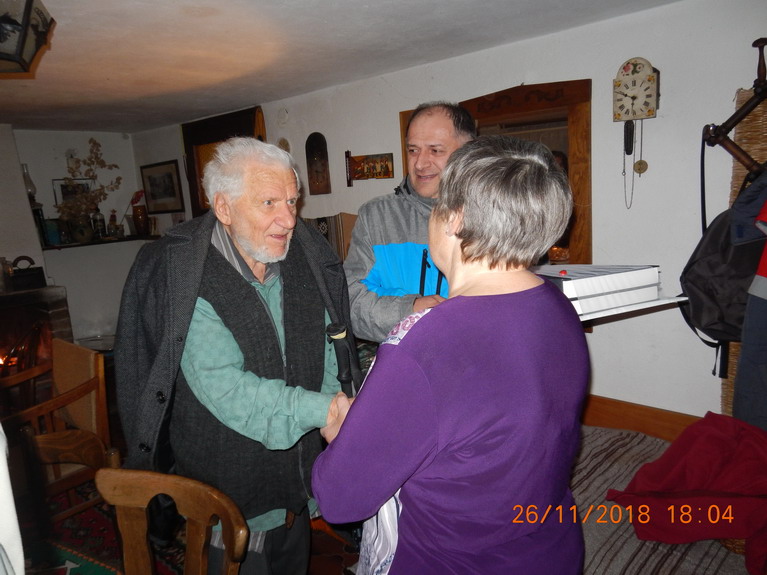 Title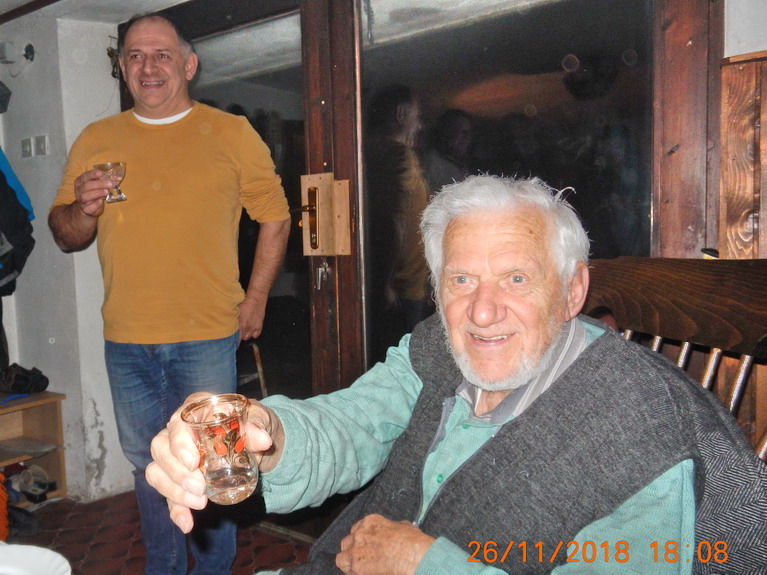 Title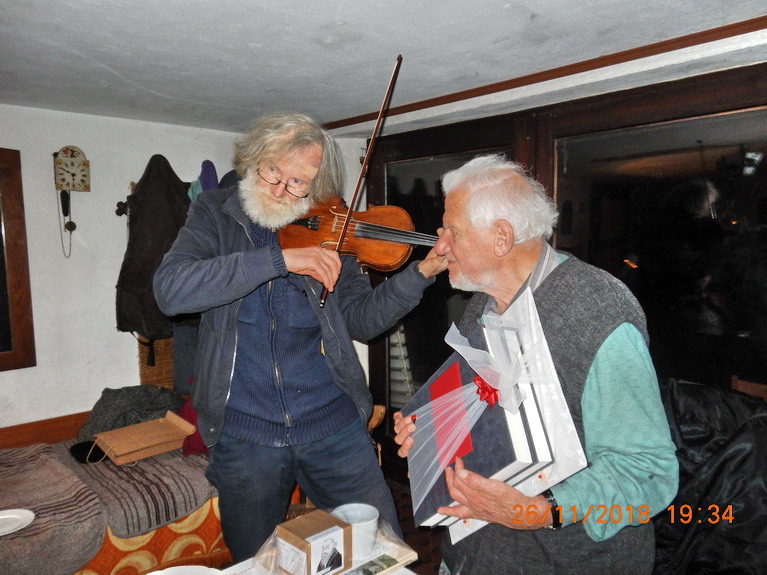 Title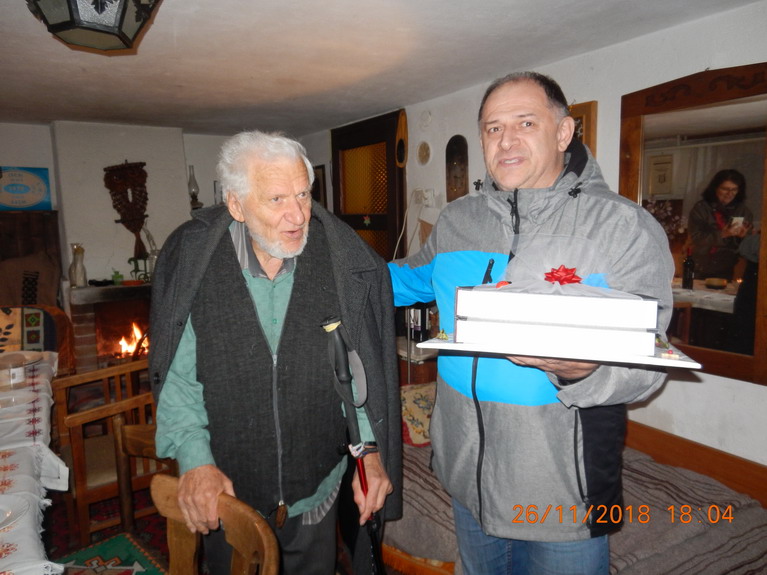 Title