This year the wedding with the masks, here called »mačkare«, was primarily intended for fun, and not so much for haunting winter, that we almost never had ...
In the morning the youngest accompanied by Mateja Jakob Oven and several other parents were ringing in the village. They sang and danced for a good harvest and gathered gifts. In the afternoon, the adults - the members of our association - turned into a wedding procession: the "Pust", a groom and a bride, their witnesses, this old man, a musician, a guard, some wedding guests ... and a must-have "korbarica", which was so strong and big this year, that no one dared us cast off without goodies.
A little more is in the municipal newsletter Trobla.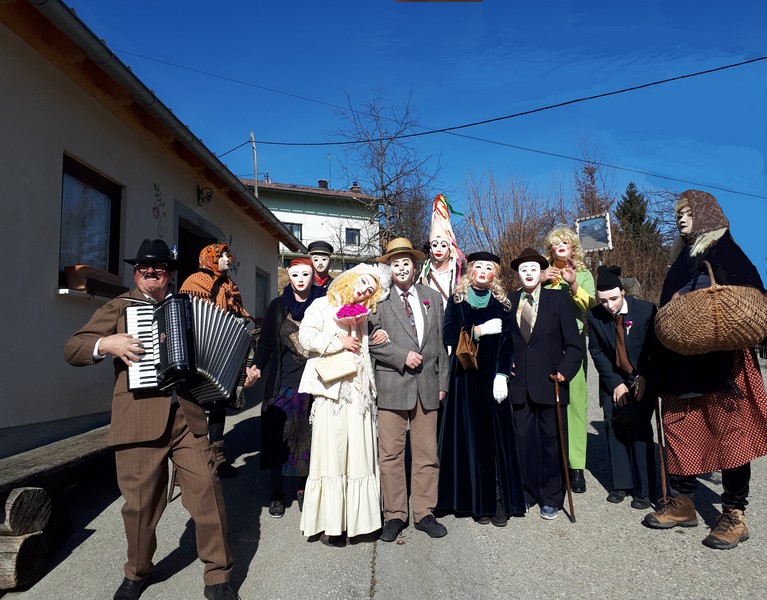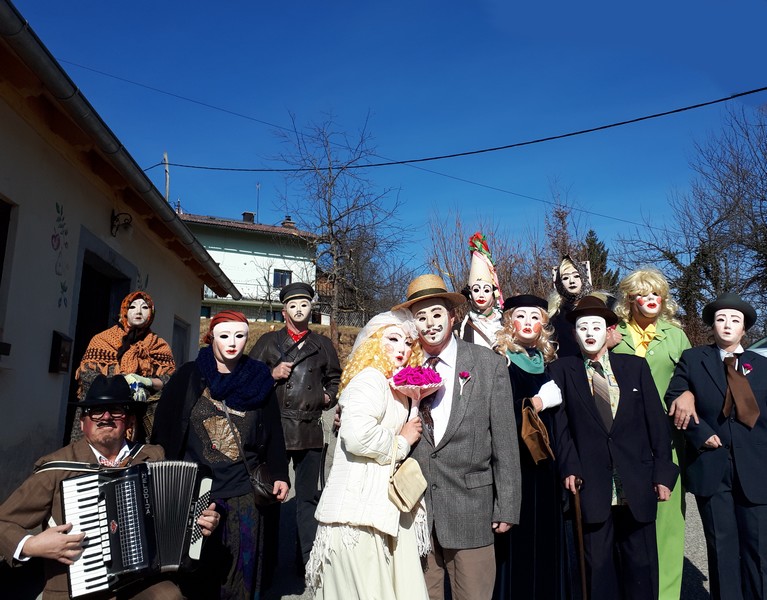 Title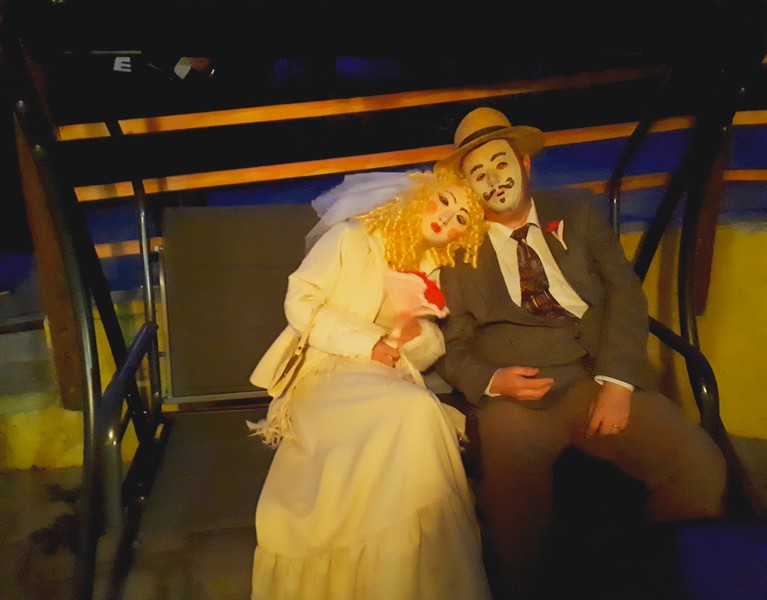 Title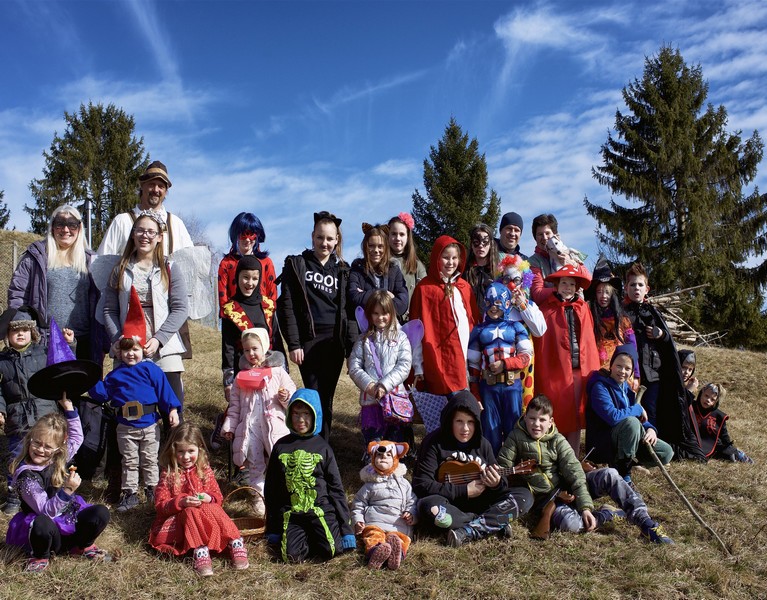 Title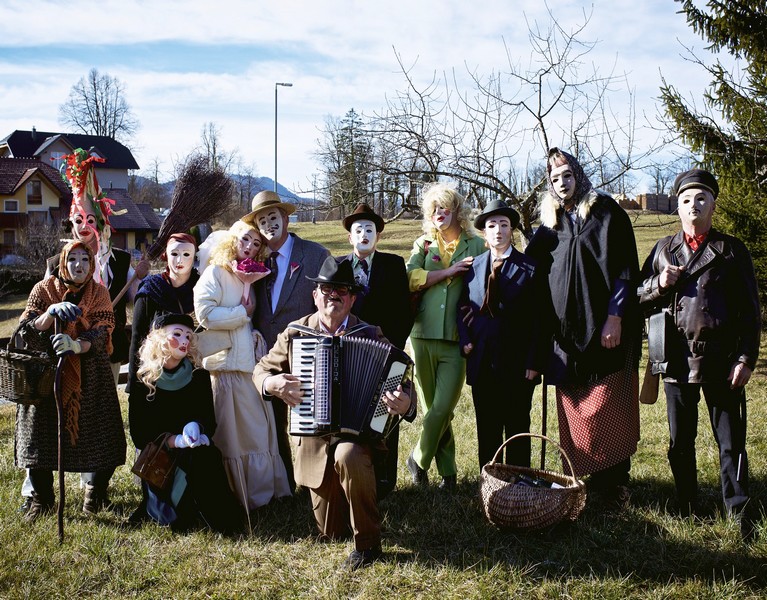 Title