Before the event of Celebration of spring on 22nd April, painters from Ljubljana painted different scenes of our village. Their exhibition started on 7th May 2018 in "Dom krajanov Turjak". You can have a look until Monday 14th May 2018 it is open every day from 17.00 till 19.00, on Saturdays and Sundays from 10 till 12 am.
At the opening of the exhibition our vocalists Suhe češplje (Dried Prunes) and the children from primary school Turjak, who also added some of their own paintings of Gradež to the exhibition, sang accompanied by Marko Šavli on guitar. After Marko Šavli's greetings a vice-president of Artist association of Ljubljana Milan Šubic pointed out that each year their association is happy to attend the painting exhibition in Gradež because of its beautiful natural surroundings, the sights and the kindness and hospitality of the villagers.
You can read more in the Trobla (May 2018).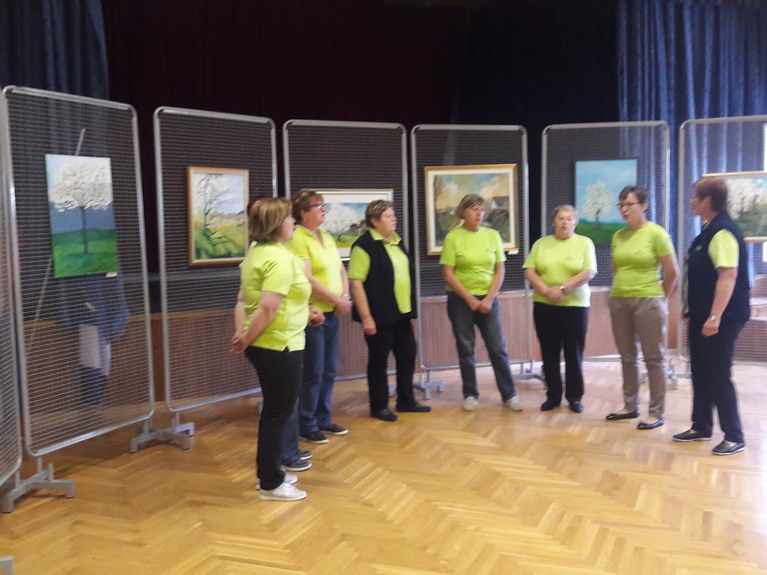 Title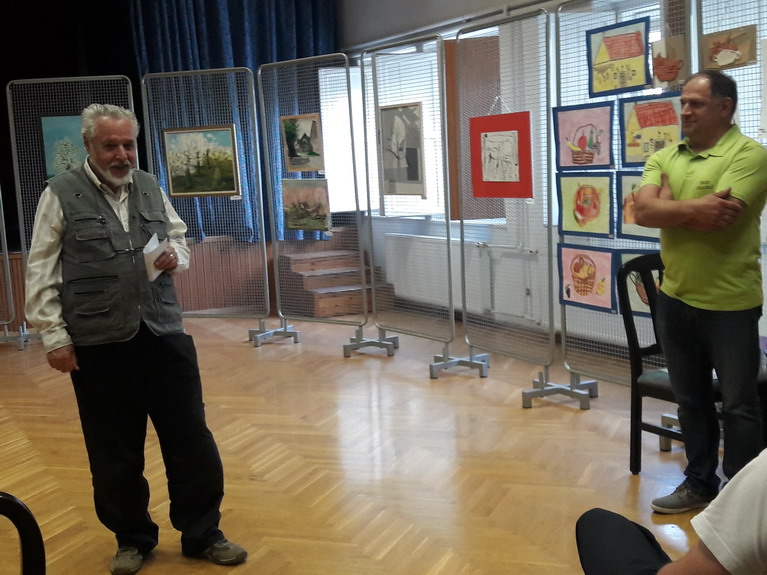 Title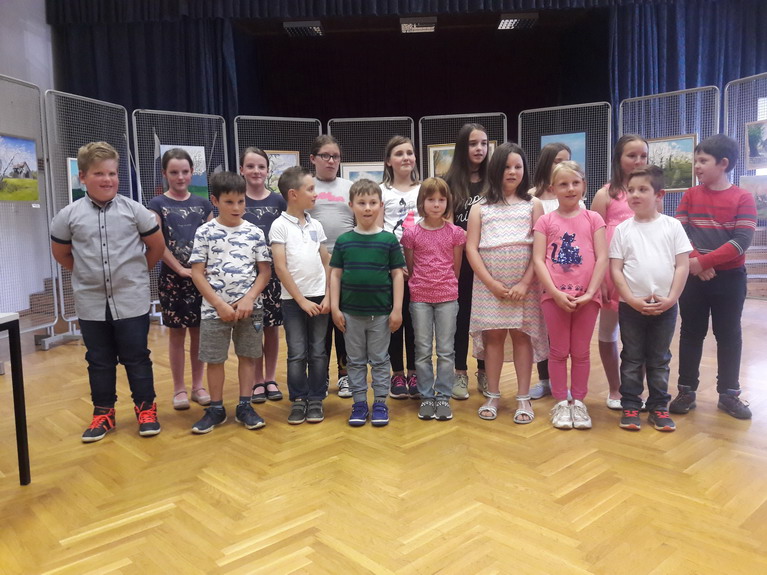 Title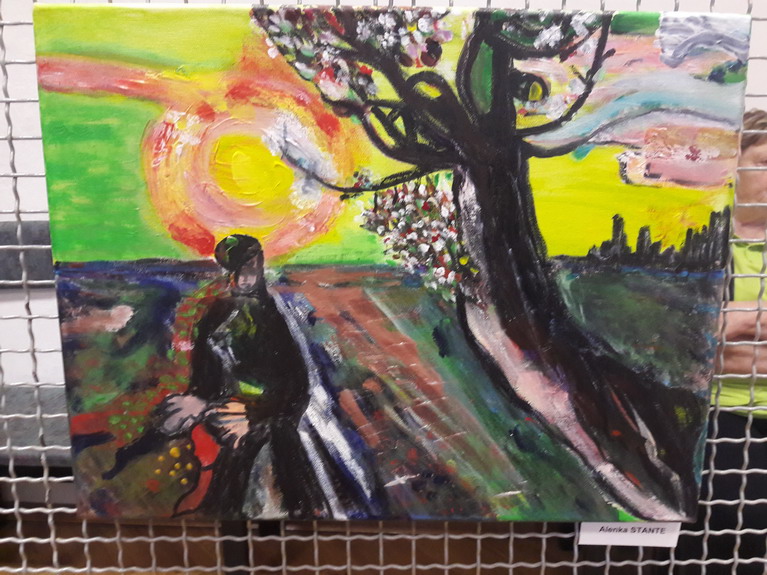 Title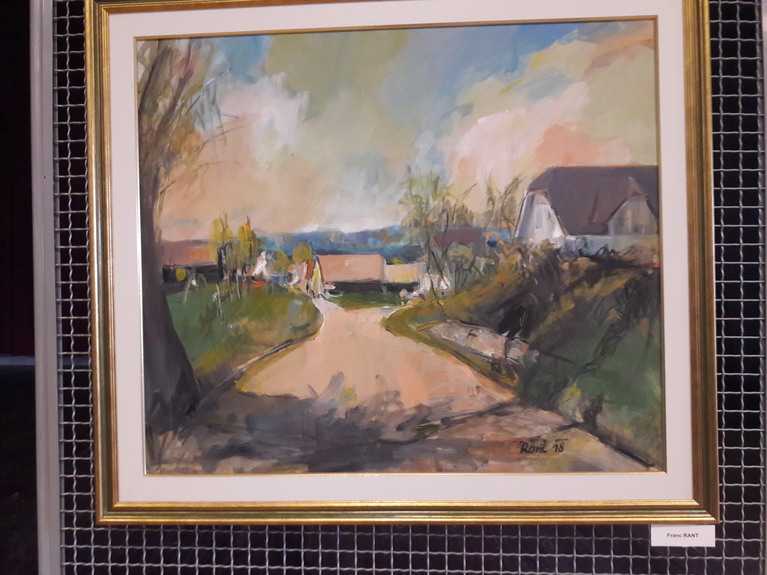 Title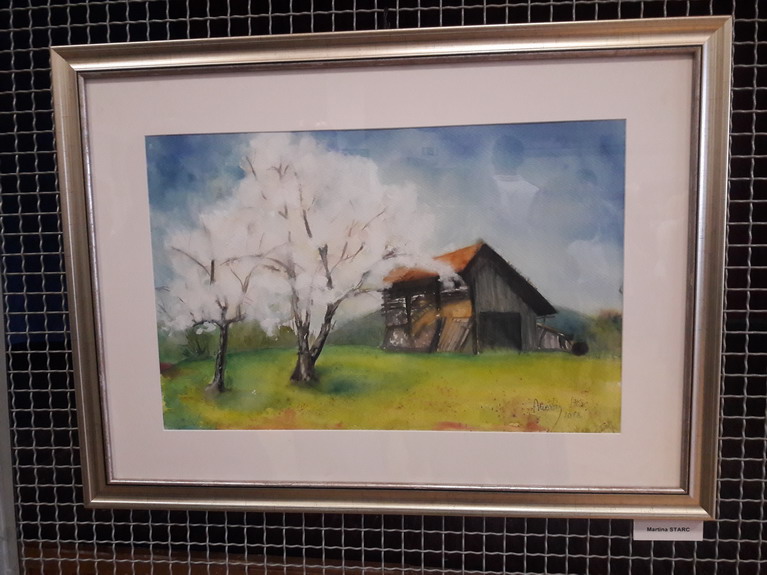 Title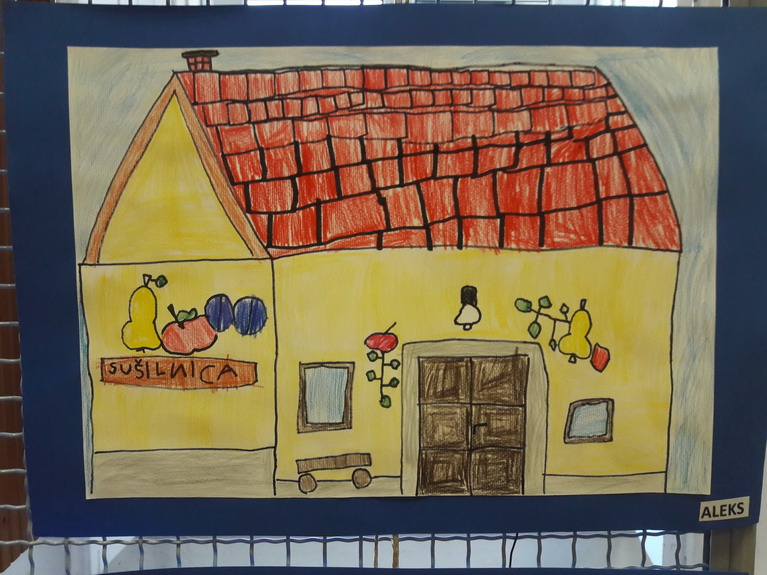 Title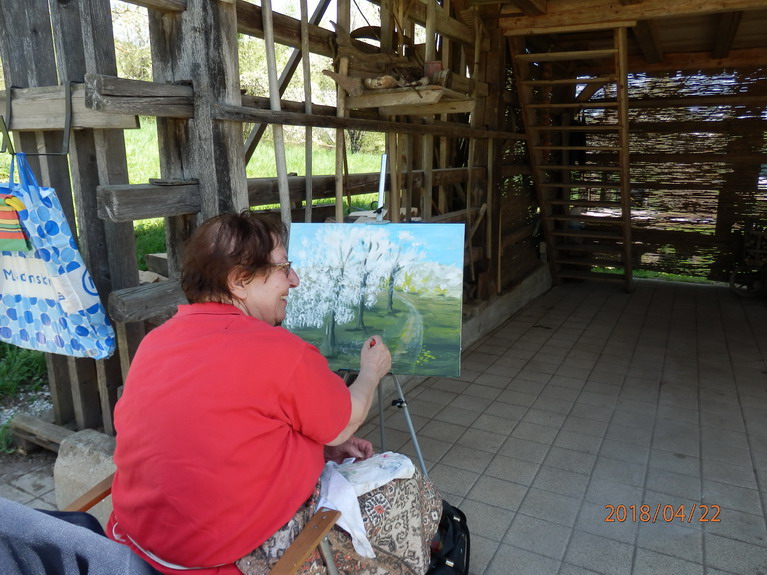 Title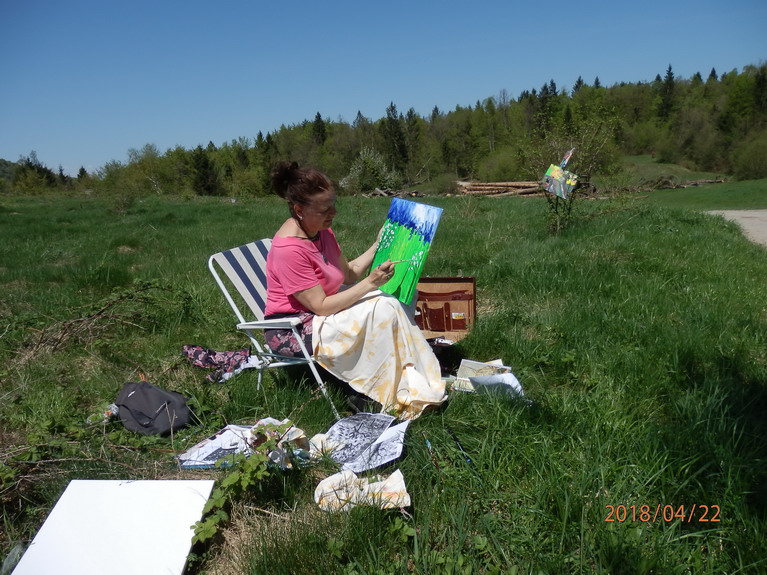 Title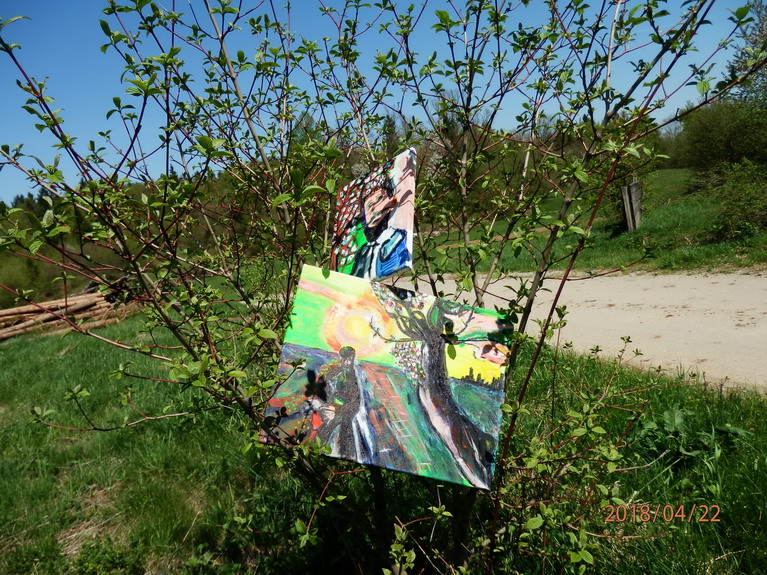 Title